23rd IFMA Congress Proceedings
A Best-Worst Scaling Approach To Understand The Risk Management Preferences Of Saskatchewan Grain And Oilseed Farmers
Farm managers must continuously manage risk in their farm business if they are to remain competitive and successful in their farm business operations.
Although various risk management strategies can be adopted to reduce the uncertainties farmers face, the choice of a risk management strategy is influenced by the unique characteristics of the farm or the farm manager. Therefore, assuming a relationship between a particular risk and the strategy to be adopted may not necessarily be valid across heterogeneous decision makers. Using data from a 2017 survey, the risk management practices of grain and oilseed farmers in Saskatchewan is examined using a count-based approach of best-worst scaling and latent class cluster analysis.
The results indicate there is considerable diversity among strategies producers perceive important.
Keywords: Risk, Risk Management, Best-Worst Scaling, Latent Class Cluster, Grain and Oilseed Producers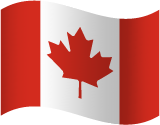 Organization(s): University of Saskatchewan (1)
ISBN Number: 978-1-80518-023-4