16th Congress Proceedings
AP - Agriculture And Agri-food Canada's Benchmark For Success 2006
Benchmarking can be a major tool to help improve the performance of individual farm operations. It helps the farm manager identify strengths and weaknesses, make better business decisions and take advantage of future opportunities. Agriculture and Agri-Food Canada has developed an innovative and unique interactive tool that allows producers to compare the financial performance of their farm with that of other Canadian operations similar in size, type and region. The tool guides producers through the completion of simplified income statements and balance sheets. From the information provided by producers, a series of financial ratios are calculated for their farm operation and compared against industry benchmarks for three ranges (i.e. top 25%, mid-point and bottom 25%). This comparison is provided for five categories of financial ratios: efficiency, liquidity, debt management, asset management and profitability.
The tool has the following characteristics:
- Ability to input up to five years (1999-2003) of financial information
- Access to up to five years of financial industry benchmark information
- Graphics to display trend, and combined benchmarking and trend analyses
- Industry benchmarks for 14 regions of Canada, 10 commodity groups and 8 income categories
- A financial tutorial that explains how to use the tool and defines financial terms and ratios.
This applied paper provides specific information about this tool and, through full examples, shows how this financial tool works.
Key words: Agriculture benchmarking, financial ratios, farm business management.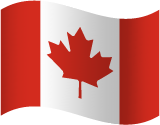 Organization(s): Agriculture & Agri-Food Canada Ottawa (1)
ISBN Number: