16th Congress Proceedings
AP - Agriculture In Tasmania And Ireland – Where Are We Heading?
Ireland and Tasmania are similarly sized islands with a strong dependence on agricultural exports. Beef and dairy products are the main agricultural exports from Ireland, while beef, dairy products, sheep meat and wool, and processed vegetables are the main agricultural products exported from Tasmania. The pressures facing agriculture in Ireland and in Tasmania are similar:
• Increasing pressure on prices while costs rise.
• Greater focus on the safety, quality, nutritional and convenience aspects of food products, as well as the environmental and ethical issues associated with production of food and fibre.
• Competition for rural land primarily for rural lifestyle benefits, rather than for agricultural use, with the costs of farming land increasing significantly.
This paper examines and compares how farmers in Ireland and Tasmania are responding to these pressures. The current response is primarily to increase productivity, per hectare and per labour unit. However, in the longer term more diverse solutions will be necessary.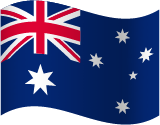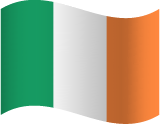 Organization(s): Armstrong Agricultural Services Tasmania (1), Freelance Consultant Tasmania (2), Teagasc (3)
ISBN Number: