23rd IFMA Congress Proceedings
Climate Change: The Necessity Of Having, Knowing And Understanding Competing And Opposite Viewpoints
The issues within the ubiquitous topic of climate change have two competing and opposite viewpoints; there is no widespread general consensus at this time. Both the conservative and progressive approaches need greater understanding of each other.
"Keep your friends close and you enemies closer" and other concepts from The Art of War can be useful to reaching the best sustainable decisions and actions for addressing climate change.
Key words: climate, change, understanding, conservative, progressive, strategy.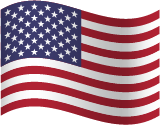 Organization(s): North Carolina State University (1)
ISBN Number: 978-1-80518-025-8