15th Congress Proceedings
Collaboration Within The UK Farm Industry
This paper addresses the effectiveness of the traditional models of cooperation, and analyses best practices in other commercial sectors in order to identify transferable elements. The Report of the Policy Commission on the Future of Farming and Food (2002) identified a need for farmers to cooperate and collaborate more effectively in their business activities in order to be more competitive. The Plunkett Foundation (1992) suggests that in order to play an important role in the maintenance of the rural economy the Farmer Controlled Business should adopt more imaginative approaches.
Using an inductive grounded theory approach and guided interview techniques, experts in the field of business collaboration were selected using a purposive sample approach and interviewed using an iterative Delphi model. Interviewees were leading academics, government officials and managers of the most profitable and/or innovative EU based cooperatives. Having been asked to identify and evaluate the operational characteristics of traditional models of cooperation, respondents were encouraged to identify the ideal characteristics of any replacement business frameworks.
A culture of "farm focus" and a lack of "global" understanding were identified as very important factors affecting cooperation. In addition to this, the intrinsic limitations of the traditional model of cooperation were recognized as an important limitation, as well as the personal characteristics and skills of the members were identified as relevant barriers. The paper concludes that addressing the problems of culture and attitude is a long-term process. Therefore the solution could come from models, where the members do not necessarily have the required vision or culture, but they are part of a bigger organization that has the needed consumer and food chain focus. The key factor is to gain recognition of the need to fundamentally address organizational structure.
Keywords: cooperatives, collaboration, supply food chain, organizational structure, farming.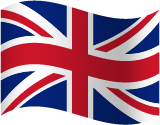 Organization(s): Royal Agricultural College Cirencester Glos (1)
ISBN Number: