23rd IFMA Congress Proceedings
Covid-19 Government Interventions: Support Or Obstacle?
With the world still in the final throws of the Covid-19 Pandemic, it is now time to start asking questions on how the regulatory environment created by government have an impact on the Sector.
In the case of South Africa, food production was declared an essential service from the outset, but health and safety concerns led to a ban on alcohol sales. In order to address the associated challenges, a number of unique interventions were introduced by the Western Cape Province of South Africa and in this way jobs and farming businesses were saved.
However, an economic impact analysis has shown that the ban did lead to a sharp decline in profitability at farm level and the worst is still to come. Of major concern is the rise in illicit trade as a result of the curb on alcohol trade.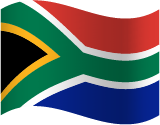 Organization(s): Western Cape Department Of Agriculture (1), Optimal Agricultural Business Systems (2)
ISBN Number: 978-1-80518-033-3