23rd IFMA Congress Proceedings
Economic And Socio-Environmental Impact Assessment Of A Silvopastoral System In Mato Grosso Do Sul State, Brazil
Silvopastoral systems, also known in Brazil as Integrated Livestock-Forestry Systems (ILFS), are a promising alternative for marginal agricultural areas in Mato Grosso do Sul state.
This paper analysed the economic viability of a representative ILFS in the state Central-East region and, using Ambitec-Agro model, assessed the associated socio-environmental impacts. We used panel data with experts to build an eight-year cash flow used in follow-up investment analysis and found ILFS was more economically attractive then extensive beef systems (BF), typical in poor soil regions. However, implementation costs and uneven distribution of income over the years can be detrimental to adoption by some farmer groups.
Results showed an improvement of several socio-environmental indicators by replacing BF for ILFS. Policymakers should account for those economic barriers when developing supporting strategies for farmers and should also promote specific initiatives to stimulate the forestry sector, in general, and Silvopastoral systems specifically, in other marginal areas of Mato Grosso do Sul state.

Key-words: Ambitec-Agro; Beef farming; Integrated farming system; Sustainable livestock; Technological impact analysis.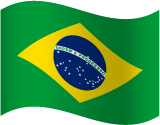 Organization(s): Embrapa Beef Cattle (1)
ISBN Number: 978-1-80518-027-2