23rd IFMA Congress Proceedings
Farm And Ranch Business Structures In The United States
Succession planning is a critical part of owning a farm or ranch. It enables a business to continue operating smoothly and effectively as it is passed onto future generations, partners, or successor owners.
Historically, farms and ranches in the United States were operated as sole proprietorships. The land, machinery, livestock, and other assets were owned and used by an individual or husband-wife couple. The farmer or rancher was the business and the business was the farmer or rancher.
A number of organizational structures are now available that may better meet the needs of today's farm and ranch businesses, especially as the retiring generation transitions ownership of the assets and business to the successor generation. Each structure has advantages and disadvantages, beyond its main characteristics, when compared to one another. Farmers and ranchers should determine their risk preferences, as well as long and short term goals before seeking professional legal counsel when establishing their businesses.
A series of fact sheets describing the seven most common business structures and a 2-page chart highlighting the general, formation, operational, liability, tax, ownership, and dissolution characteristics of each of the structures are available at RightRisk.org/RiskConcepts.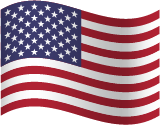 Organization(s): Colorado State University (1), University of Wyoming (2)
ISBN Number: 978-1-80518-031-9