16th Congress Proceedings
AP - Farm Management Advisor: Rest Thyself!! The Need For A Working Vacation.
Too often farm advisors, either in the private or public sectors, follow the adage: "Do as I say, not, as I do". Farm advisors frequently become "members" of a client's family, and in doing so, may jeopardize what is near and dear, their own family. As with the cobbler, whose children having no shoes to wear, the farm advisor needs to focus on management issues of the home economy. For successful farm advisors, time is a precious commodity indeed; a working vacation with a spouse/partner can be a solution to accomplish buy-in for new business ideas and continued success in established enterprises. This paper discusses a frame work for a working holiday centred on a questionnaire to which they respond to one another either in oral or written means. The end product of such a working holiday is that spouses/partners have re-established mutual goals and reasons for pressing on.
Key Words: vacation, communication, analysis.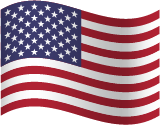 Organization(s): North Carolina State University Raleigh (1)
ISBN Number: