23rd IFMA Congress Proceedings
Functionning And Challenges Of Eu Food Quality Schemes In Poland – Perspective Of Producers And Consumers
As a part of EU quality policy related to agricultural and food products, in 1992, a system of protection of traditional and regional products (Food Quality Schemes FQS) was introduced in the European Union. The system aims to protect the names of specific products, to promote their unique characteristics, linked to their geographical origin as well as traditional know-how.
Poland is one of the largest EU countries in terms of its population and the size of its agricultural sector, however, involvement of agri-food producers in the Food Quality Schemes certification is limited. The main aim of the study was to identify current problems encountered by producers in Poland and to develop a set of recommendations that may support growth of the market of FQS products in Poland.
Findings indicated that there are many problems disrupting the functioning of the Polish FQS market. On one hand, most products are characterized by low added value and this makes them difficult to distinguish on the market and therefore easily exposed to counterfeit. On the other hand, there are also PDO and PGI products with greater added value, but the lack of collective action from producers groups reduces potential effect that could result from the economy of scale. Furthermore, especially for PDO products, a limited number of certified producers and small cultivation areas constraints the use of effective marketing strategies, hindering producers' ability to gain more visibility for their produce.
As a consequence, Polish FQS producers are not able to create more profitable market niches, often selling their certified products at regular market prices, without the expected price premium. A further significant problem signalled by producers of PDO, PGI, and TSG products is the indirect and illicit use of the protected names by counterfeit products.

Key words: Food Quality Schemes, Certification process, Functionning, Producer groups, PDO, PGI, TSG,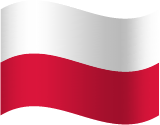 Organization(s): Warsaw University (1)
ISBN Number: 978-1-80518-021-0