20th Congress Proceedings
PR - INDIGINOUS COLOUR-VARIANT GAME FARMING IN SOUTH AFRICA: OPPORTUNITY OR BUBBLE TRAP?
Abstract:
South African game farming traditionally consisted of extensive farming practices on large land where game roamed wild and hunters "worked" for a decent hunt, be that trophy or meat hunting.   However, the past decade went the way of a new market; that is to breed colour-variant indigenous game for high-priced hunting experiences.  The  golden wildebeest, black blesbuck or odd-coloured springbok are examples.  Presently, once exuberant prices are tumbling heeding a warning to colour-variant breeders that such prices are not due to real market forces. Numerous small farmers who entered the breeding market are now at risk of not reaping the profits that lured them into colour-variant game farming.
Keywords: game, colour-variant, farming, bubble.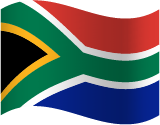 Organization(s): North-West University (1)
ISBN Number: