23rd IFMA Congress Proceedings
Mobilising Improved Farm Management Of Headwaters Land
Work linking good soil care with proper water conservation practice is of both tropical and temperate importance. This Paper draws heavily on the principles of ongoing collaborative research, development and practice in Headwaters of the River Exe, on Exmoor, SW England begun in 2015 and supported by the regional South-West Water Company.
It refers to criteria for monitoring indicators of progress and outcomes. Farm management is being improved by many farmers in that catchment area. Such work is inherently long-term to achieve success, and to respond to changing weather and hydrological conditions. Voluntary consent and engagement of farmers and landowners is crucial, and the Paper's emphasis is on the means of mobilising, maintaining and spreading these responses. Data and farm case studies are reported with a view to inspiring emulation elsewhere. The co-existence of the Exmoor Hill Farming Network since its origins in 2009 is briefly explained as being of considerable significance in terms of effective extension of good farm management practice.
Location of these Exe headwaters within Exmoor National Park chimes with established protected landscape care but invitation to cooperate with headwaters improvement must be voluntary and not perceived as policy interference.
Keywords: headwaters, management, farmers, teamwork, ecosystem, mobilisation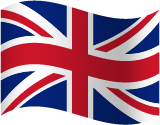 Organization(s): Corylus Ecology (1), Exmoor National Park (2), Farming & Wildlife Advisory Group SW (3), Headwaters of Exe (4), University of Reading (5), Exmoor Hill Farming Network (6)
ISBN Number: 978-1-80518-038-8