23rd IFMA Congress Proceedings
Motivational Interviewing As A Tool To Address Farm Stress, Farm Succession, And Other Difficult Conversations
Farmers and their families live and work closely together. The demanding nature of work makes farming a stressful occupation. Cooperative Extension System (CES) educators are creating and expanding stress management and mental health resources to reduce farm stress and improve wellbeing.
Motivational Interviewing (MI) is a way of working collaboratively with people to support their motivation for and commitment to change. This paper reviews the development of an MI-based CES professional development program to improve the adoption of a goal-oriented communication technique that will assist educators when engaging with farmers and farm families. MI may prove helpful with increasing the likelihood that educators can assist in changing behaviors that may be impacting stress levels. In this training program, Extension educators with a wide range of subject matter expertise were able to increase their knowledge and comfort level with MI concepts and skills even though lacking prior background or experience with MI techniques.
With improved communication skills, CES educators can meet the needs of the farmers and farm families they work with, and inspire behavior changes when engaging in meaningful conversations on critical and time-sensitive topics related to farm stress, farm succession, and other difficult conversations.
Keywords: communication, educators, Extension, farm, stress, motivational interviewing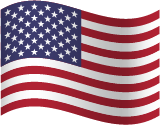 Organization(s): University of Wisconsin (1)
ISBN Number: 978-1-80518-036-4