23rd IFMA Congress Proceedings
Multidimensional Empirical Based Assessment Of Different Pig Production Systems; The Case Of Denmark
The objective of this analysis is to evaluate performance of different existing production systems within pig production using Denmark as study case.
Our approach is to evaluate, based on farm level data representative for the Danish pig industry, the impacts of pig production on five sustainability-related dimensions concerning environmental and climate impacts, animal welfare, antibiotics use and production cost. Our contribution is a coherent documentation and evaluation of the impact on five dimensions for existing production systems. The overall finding is that there are inherent trade-offs between the evaluated dimensions of pig production but also that trade-offs can be affected.
The strength of the study is that results are based on a comprehensive dataset from Denmark enabling us to quantify the trade-offs.
Keywords: pig production, trade-offs, sustainability, Denmark, sustainability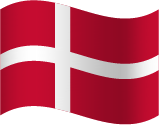 Organization(s): University of Copenhagen (1), University of Aarhus (2), Danish Pig Research Centre (3)
ISBN Number: 978-1-80518-035-7