20th Congress Proceedings
NPR - A HOLISTIC APPROACH TO TRANSITION PLANNING IN AGRICULTURE
Abstract:
Transition planning, or commonly referred to as succession planning, is the intergenerational transfer of ownership (capital), management and labour. It is not a single event or a series of meetings with advisors. It is a process; a process that can be thought of as business continuity planning.
A business must be healthy heading into transition planning, remain healthy through the process and emerge as strong as or stronger than when the process started. A well-developed transition plan should complement the strategic direction of the business.
Setting the strategic direction increases the likelihood that the agribusiness will remain viable and profitable through the transition. If the planning does not leave a healthy business in place, the transition plan will fail.
This paper explores the development of Manitoba Agriculture, Food and Rural Development's Transition Planning Guide for Agribusiness as a management tool to increase adoption of transition planning by Manitoba's farmers and addresses the need for a holistic approach that is customizable to fit the broad and complex needs of farm families and agribusiness'.
Keywords: transition, succession, agriculture, farm, management, Manitoba, Canada
Subtheme: Exploring the new Transition Planning Guide for Agribusiness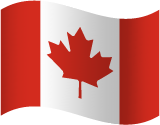 Organization(s): Food and Rural Development (MAFRD) (1), Manitoba Agriculture (2)
ISBN Number: