22nd IFMA Congress Proceedings
NPR - CHECK YOUR BLIND SPOTS: 360° OF FARM RISK MANAGEMENT
Abstract
Agriculture is an industry riddled with risk and uncertainty. In fact, agriculture rates amongst the highest risk industries in the world1. Climate change, pests and disease, demand for growth, global markets and trade, regulations and consumer preferences are all contributing to the increasing level of risk faced by farmers. And yet, agriculture is the least prepared industry for managing risk2.
For farm managers, risk and uncertainty can lead to poor decision-making, to the detriment of the farm and agricultural sector. Risk management involves applying a process by which farmers are equipped to reduce uncertainty and take calculated risks that support effective decision-making.
The Organisation for Economic Co-operation and Development published two studies3 recommending a holistic approach to risk management. This type of approach has not been applied in Canada.
This paper explores the development of AgriShield®, an online risk management platform that gives farmers a 360 view of the risks they face to improve the adoption of a comprehensive approach to managing risk by Canada's farmers.
Keywords: risk, agriculture, farm, management, Canada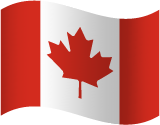 Organization(s): Farm Management Canada (FMC) (1)
ISBN Number: