18th Congress Proceedings
NPR - Complementing Tradition, Managing Change: Using Communication Technology To Connect An Industry; The Case Of Agriwebinar™ (p27-37)
It is a significant challenge to be successful farming in Canada today. In an ever-changing and increasingly competitive global environment, the Canadian agricultural industry faces the impacts of international competition and trade negotiations, evolving regulations, climate change, shifting consumer demographics and trends, rapidly evolving technology, competition for qualified human resources, and environmental concerns, to name but a few challenges.
Much of the solution to deal with these intensifying realities lies in applying proven business approaches and methodologies, coupled with emerging innovative business thinking. Indeed, producers require the appropriate resources and tools to capture opportunity – to anticipate, respond to, and plan for change.
However, it is not enough to have the facts and figures; rather, appropriate delivery mechanisms for these resources become equally essential to making the information transferrable and more importantly, applicable. Effective communication of proven business practices with tangible benefits will motivate the sector and empower managers to reach for new heights.
This paper focuses on the ever-increasing importance of farm business management – communicating best practices to secure a sustainable and profitable future for Canadian farmers and agriculture at large, using online technology as a means to increase reach and impact, whilst complementing traditional means of information dissemination. The paper seeks to prove delivery is essential to and can greatly enhance content. Specifically, the Agriwebinar™ system exemplifies the importance and benefits of using communication technology to disseminate and encourage farm business management best practices. Agriwebinar™ provides an electronic platform to conduct online seminars on diverse topics to an international audience, and is achieving great success. It is a communication platform that can be used and adopted by other countries for information dissemination and industry collaboration.
Keywords: farm, management, webinar, education, Canada, online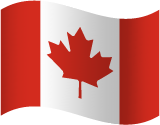 Organization(s): Canadian Farm Business Management Council (1)
ISBN Number: