20th Congress Proceedings
NPR - CRAAQ: THE COOPERATION NETWORK FOR KNOWLEDGE DISSEMINATION IN QUEBEC
Abstract:
The Centre de référence en agriculture et agroalimentaire du Québec (CRAAQ) is a unique model of cooperation and knowledge dissemination for the agriculture and agri-food sector in Canada. CRAAQ is a non-profit organization with a principal mandate to promote cooperation amongst its expert members and those of other agricultural and agri-food organizations in order to communicate knowledge, to create and to disseminate reference tools and carry out networking activities in the agriculture and agri-food sector.
CRAAQ is the only organization to bring together over 500 expert members grouped into 30 committees and commissions touching upon many areas of expertise and involvement. These experts are farm managers, agronomists, researchers, trainers, or front-line advisors. Meetings amongst professionals, the exchange of points of view, the richness of content and complementary nature of their
knowledge are transformed into substantive materials, positions and recommendations which take into consideration the essential elements and concerns of all. They also give rise to initiatives that bear fruit through the coordination of developmental projects for the sector, or through information days, symposiums, forums, publications and websites.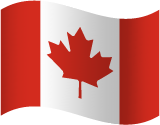 Organization(s): Centre de référence en agriculture et agroalimentaire du Québec (CRAAQ) (1)
ISBN Number: