22nd IFMA Congress Proceedings
NPR - ECONOMIC OUTLOOK FOR FARM SURVIVAL IN THE CURRENT FARM ECONOMY DOWNTURN
Abstract
Agricultural producers in the U.S. are currently struggling financially. Farms and ranches are losing money and some are going out of business. The farm economy downturn is not confined to the United States, based on the recent decreases in farmland values around the World. Many farmers and politicians are asking if the current downturn is going to be like the farm crisis of the 1980s. This paper reviews why the current conditions are not the same as the 1980s and projects the likely economic situation for representative commercial farms in the United States given sustained low prices.
Underlying economic conditions in the general economy do not suggest that a repeat of the Farm Crisis of the 1980s. However, just because economic conditions are not as bad as the 1980s does not mean things are not bad. Results from simulating 63
U.S. representative crop farms indicates that 30 will face high probabilities of liquidity and equity issues through 2025, to the extent that their overall ranking for economic viability will decrease one or two levels. Thirty-three of the 63 crop farms will be able to weather the crisis.
Keywords: Farm Economy, Farm Crisis, Economic Downturn, Representative Farms, Economic Viability, Simulation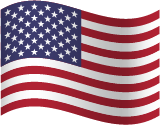 Organization(s): Texas A&M University (1)
ISBN Number: