22nd IFMA Congress Proceedings
NPR - FARM INNOVATION AND PROPOSED SYSTEM FOR ENTREPRENEURS AND FARMERS TO OPERATE FOR MUTUAL BENEFITWard, S.
Abstract
Innovation is crucial to economic growth and the alleviation of poverty. It does not just concern new production technology but also new business structures and marketing techniques. UK farmers tend not to maximise financial profit but wellbeing, which includes amenity and social gains. Where these objectives are met exposure to new risk is often considered unnecessary. However, this is only where profit is sufficient for cash needs. The removal of subsidy in the UK increases the need for new thinking. Imaginative joint ventures can enable new products to be developed while minimising production cost.
UK farmers need to move away from commodity production and commodity markets in order to achieve price premiums. Marketing mechanisms, contracts and branding have a role at least equal to the production of unique products.
A system is described allowing the entrepreneur to provide ideas, specialist skills and specialist equipment and the farmer to provide land, buildings and general equipment, livestock and, most importantly, economies of scale. The division of return reflects relative risk.
Key words: Farm innovation, Farm entrepreneurs, Joint Ventures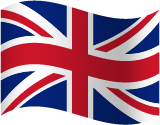 Organization(s): Increment Limited and The Policy Group (1)
ISBN Number: