18th Congress Proceedings
NPR - Farm Succession Planning: A Workback Approach (p135-144)
A typical farming family with a relatively large and very successful farm. Progressive and well managed. Incorporated with Mom and Dad as the common shareholders. A family farm in the truest sense. An eldest son and two younger daughters, one of which is living in a city in another part of the country and the other in Grade 11. The son wants to farm and has completed post secondary education. The farm has expanded recently, acquiring additional land, in anticipation of the son's return. The farm generates good levels of profit and carries a substantial debt load.
Mom and Dad had decided that they needed to have a 'succession plan'. They started with some research. They talked to their accountant, lawyer and an investment advisor. They collected a lot of great information and developed a really good understanding of the tax, legal and investment issues that needed to be addressed.
But they still did not feel comfortable with where things were at and as a result, set succession planning aside. After all, on a farm there is an endless list of things that need to get done that are seemingly more important than succession planning. A common occurrence, why is it happening? What changes are needed that will result in more farmers completing succession plans? Certainly, tax and legal issues must be resolved in a manner most suitable to the family. But from a family and farm business continuity perspective, the single most important consideration is the transfer of ownership and management.
A great number of farmers will comment that even with all the succession planning resources available to them, they still do not know what needs to be done, by whom and in what order. Applying process, with clarity of timelines and accountability, helps in working through difficult issues. The same holds true for farmers involved in succession planning. A comprehensive and integrated step-by-step approach to planning will enable farm families to work through the challenges associated with succession planning, helping to ensure that more farms are able to successfully transition ownership and management to the next generation.
Keywords: succession planning, transition, farm management, process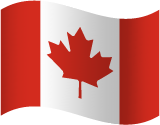 Organization(s): Backswath Management Inc (1)
ISBN Number: