22nd IFMA Congress Proceedings
NPR - FARMING FOR OUR FUTURE: COMMUNICATION IS KEY TO BRIDGING THE GAP
Abstract
The next generation are the future of farming and lifeblood of the agriculture and agri-food industry. Farm transition is arguably the most critical time in the lifecycle of the farm and family as the legacy of one generation converges with the goals, dreams and desires of the next. A farm transition plan helps create clarity and certainty for everyone around the future of the farm and how they fit into the plan. However, transition planning can involve uncomfortable conversations where personal, family and business goals and roles often become muddled.
Currently, only 8.4% of Canada's farms have a written succession plan. Without a plan, farmers face uncertainty and the future is in jeopardy.
Farm Management Canada launched the Bridging the Gap: Transition Planning for Farm Families Workshop to address the growing disconnect between the current and future generation of farmers in Canada and the resulting lack of succession and business transition on Canada's farms.
This paper focuses on the Bridging the Gap Workshop as a practical approach to improving farm succession and transition planning on Canada's farms. This program is helping bridge the gap between generations of farmers, stimulating better communication and business skills development to provide farmers with the best chance for continuing success.
Keywords: succession, transition, communication, family, business, farm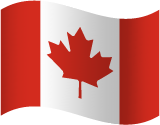 Organization(s): Farm Management Canada (1)
ISBN Number: