18th Congress Proceedings
NPR - Identifying And Reporting The Value-added From Training In Four New Zealand Industries (p42-53)
The ability to estimate and report the value add of industry vocational training interventions in New Zealand can make a significant contribution to both industry and to the training providers and institutions. Understanding the value of investment in training is important for industry to underpin their commitment to training and the development of their workforce to improve the productivity and performance of their business. For training providers and institutions, the understanding of what and how training adds value to industry is important to the development and delivery of industry training.
These studies, the first of its kind in New Zealand, describe a methodology and the results achieved for four discrete sectors important to the New Zealand economy.
Keywords: Reporting Value Added (RVA), Industry Training Organisation (ITO), vocational training, productivity, skill, management systems.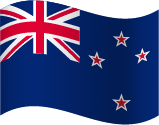 Organization(s): ASL (1)
ISBN Number: