20th Congress Proceedings
NPR - IT'S NOT ALL IN THE LAPTOP
Abstract:
This paper describes the development of Farm Business Advice over the last 45 years to the family farm businesses of the South West of England.
It covers many aspects of Farm Management and their place in the structure and development of family farms and describes many of the considerations that are needed for a family business to remain solvent, competitive in the modern circumstances and united as a family.
These words are a digest of an extremely long and happy time, working as an independent farm advisor helping family businesses, bridge the changes in the generations, farming, technology and expectation.
Keywords: Family Farm, Farm Business, South West England, Profit, Expansion.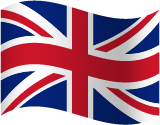 Organization(s): John Easterbrooke and Partners (1)
ISBN Number: