20th Congress Proceedings
NPR - LOCAL FARM CREDIT ASSOCIATION – A NATURAL PARTNER FOR FARMER EDUCATION ON FINANCIAL HEALTH, FARM TECHNOLOGY AND FARM MANAGEMENT and DECISION MAKING
Abstract:
The AgStar Center for Education, Development, Growth and Expertise or "AgStar Edge" is an agricultural education program at AgStar Financial Services, ACA. AgStar Financial Services is a cooperative, owned by our client-stockholders. AgStar provides financial services and business tools for agricultural and rural clients in Minnesota and northwest Wisconsin. AgStar is an Association in the United States Farm Credit System. According to the National Farm Credit System website, "The Farm Credit System is a network of financial cooperatives, owned and operated by the very same farmers, ranchers and rural customers it serves".
The objectives of the educational program at this farm credit association are to: provide educational opportunities for all farmers and ranchers to better prepare them for effective risk management, facilitate the transfer of knowledge from our team members with expertise in financial analysis, agricultural industries and succession planning in an educational setting and to identify strategic partners that have the expertise in areas that are not our specialty.
Through innovative strategies such as workshops, conferences, blogs, white papers & webinars, the Edge program provides unique educational opportunities for farmers and ranchers. The  programming includes: farm financial health through best business practices, outlook & risk management through practical management strategies and sound decision making.
The methods of evaluation of the Edge program are participant surveys, pre/post learning surveys, participant testimonials and focus group research sessions. Three years of results show that participants would recommend the workshops to their peers, see great educational value in the programming, and regard the internal experts as holding expertise in such topics as financial analysis, best business practices and succession planning.
Keywords: Education, Women in Ag, Farm Credit, Blogging, Webinars, Technology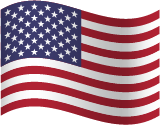 Organization(s): ACA (1), AgStar Financial Services (2)
ISBN Number: