19th Congress Proceedings
NPR - Multi-peril Crop Insurance As The Primary Safety Net For American Farmers On The Northern Plains
The United States Congress has yet to pass new farm program legislation after the expiration of the 2008 Farm Bill last year. Most of the provisions of the 2012 farm program have been extended until September 30, 2013 to cover the 2013 crop. Farm bill legislation is always subject to wide array of proposals promoted by different interest groups and that is occurring this time as well.
Two main ideas have surfaced with rather broad agreement. It is generally accepted that direct payments will not be included in the next farm bill. These payments have been made to producers regardless of production or prices. The other main area of agreement is that federally subsidized multi-peril crop insurance should be protected and become the primary safety net component of the next farm bill.
Crop insurance protects producers very well in the event of individual production losses. However, the potential for crop insurance to provide a long term safety net against loss of price is yet to proven. Producers have experienced the benefit of several years of rising crop prices and therefore, insurance levels. If prices decline for a multi-year period, it remains to be seen if producers can reduce their cost of production enough to deal with the lower safety net in the event of a loss. In addition, crop insurance provides no protection against price losses on the portion of yield above the guaranteed level.
Keywords: U.S. Farm Program, multi-peril crop insurance, safety net, cost of production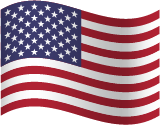 Organization(s): NDSU Extension Service North Dakota (1)
ISBN Number: