20th Congress Proceedings
NPR - OPTIMIZING SUGARCANE PRODUCTION IN SOUTH AFRICA THROUGH THE TARGETING OF BEST MANAGEMENT PRACTICES
Abstract:
Deterioration of soil health is widely deemed to be a major contributing factor in declining sugarcane yields in many parts of the world. In the coastal sugarcane growing region on the eastern seaboard of South Africa, a strategy focused on the identification of soil health problems, and grower adoption of corrective best management practices (BMPs) has markedly improved the sustainability of sugarcane production. Major interventions included the use of green manure fallow crops, applications of lime and gypsum to ameliorate excessive soil acidity and its related problems, the correction of micronutrient deficiencies, and the addition of organic amendments to stimulate soil biological activity. Monitoring of soil properties and yields on selected farms has served to highlight the positive impact of these interventions.
The objective of this paper is to report on the drivers that have led to grower adoption of BMPs in this production area and the impact they have had on crop yield during a recent drought. A case study shows that adoption of BMPs, in particular those relating to soil health, has resulted in improvements in yields up to 100%, depending on the nature of the practices previously implemented. In addition, the sustainability of production in drought years has improved markedly. The significant progress made in terms of the adoption of BMPs is attributed in particular to the fostering of strong researcher-extensionist-grower linkages. Further study groups, on-farm trials and demonstrations have been crucial to the success of the initiative.
Key words: soil health, sugarcane, green manuring, sustainability, lime, gypsum, adoption.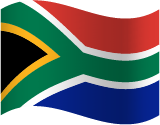 Organization(s): South African Sugarcane Research Institute (1)
ISBN Number: