22nd IFMA Congress Proceedings
NPR - POSITIONING NEW ZEALAND'S PRIMARY INDUSTRY TO TAKE ADVANTAGE OF OPPORTUNITIES PRESENTED BY NEW AND EMERGING TECHNOLOGIES IN THE PRODUCTION AND MARKETING OF FOOD PRODUCTS
Abstract
The sheer scale of technology developments in the agricultural and food sectors is moving at a speed we have simply not experienced before. Significant advancements are already being made in the development of plant-based meat and milk alternatives, big data, artificial intelligence, lab cultured food proteins and blockchain technology, to name a few.
We should not underestimate the effect of advanced technology developments occurring in the production and consumption of food proteins, and how these could irrevocably disrupt existing business models that have largely served commodity producers and processors for a long period of time.
Critical to the future success of New Zealand's agricultural sectors will be our ability to quickly build the capabilities of highly motivated and talented individuals and entrepreneurial organisations in becoming more adept and agile in sensing and exploiting opportunities presented by new technologies and changing consumer preferences in an increasing dynamic market environment.
This paper considers five different approaches that could be used in developing an innovative ecosystem and culture to build and develop the confidence and conviction of individuals in exploring new opportunities for New Zealand's agri-food and fibre products, or perhaps some other industry we haven't even thought about yet.
Keywords: New Zealand, Food, New, Emerging, Technologies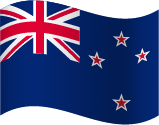 Organization(s): New Zealand Institute of Primary Industry Management (1)
ISBN Number: