20th Congress Proceedings
NPR - PROFESSIONALISATION OF THE FARM BUSINESS
Abstract:
Increasing scale in family farms, the demands of maintaining a profitable business while meeting exacting standards of environmental management, and meeting the needs of the food consumer are all increasing the range of skill set required for today's farm business managers.
Associated with that, the skill set required for a rural professional to add value to such businesses is also more demanding.
This paper outlines, from the perspective of the New Zealand author, 12 skill sets a farm business manager will require, and 10 skills a rural professional required to add value to the farm business.
Keywords: farm business, professionalism, integrator, attributes, skill sets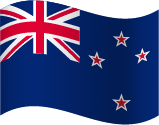 Organization(s): Macfarlane Rural Business Ltd (1)
ISBN Number: