18th Congress Proceedings
NPR - Some Opportunities And Challenges In Resettling Displaced Rural People In Northern Uganda (p1-9)
Human migration is one of the biggest challenges of the 21st century especially so in Africa. Millions of people are living in camps supposedly temporarily but which in some cases have been in existence for decades. This paper describes the attempts to return IDPs to the land where they can resume a more normal life in mainstream society.
More than 1.8 Million Internally Displaced People (IDPs) were forced to flee their homes and live in squalid displacement camps or dehumanizing "protected villages", due to the conflict in northern Uganda, close to the Sudanese border. This began over 20 years ago, in a struggle between the rebel Lord's Resistance Army (LRA) and the Ugandan army which caused widespread insecurity and humanitarian crises, including the abduction of children, who were forced to fight in the war. This has left both children and adults in a desperate situation in both Northern Uganda and neighbouring Countries.
The IDPs of Lamwo District scratched a living from nearby forests, yet were largely supported by the World Food Programme (WFP). A dependency culture set in, exacerbated by the years of violent upheaval, deprivation and low consciousness of rights. The project described in this paper is an attempt to put the returnees on the path towards sustainable use of the land and exposure to markets so that they may once again achieve stable livelihoods.
The work was implemented at the Agoro International Vocational Institute (AIVI) where 12 ha of land was provided by the community to set up a training centre.
Keywords: Uganda, displaced, training, livelihoods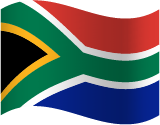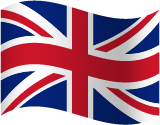 Organization(s): Royal Agricultural College (1), TKR Agribusiness (2), University of the Free State (3)
ISBN Number: