20th Congress Proceedings
PL1.5_PR – THE SOCIAL LIFE AND PSYCHOLGICAL HEALTH OF PRODUCERS: CAN HAPPINESS BE FOUND ON THE FARM?
Abstract:
Here and elsewhere, the relationship between producers and the rest of society has changed over the past 50 years: increased demand for healthy foods, clean agriculture, animal rights, the "no farms in my backyard" attitude, etc. In a nutshell, increased pressure on producers combined with a financial and economic imperatives have had consequences on their quality of life. And what can we say about farm transfer and succession: for those who are living through it, what impact does it have on their social life and psychological health? To be fair, everyone wants sustainable agriculture, but doesn't sustainability rely first and foremost on the people who make it possible and who will continue to make it possible? This is an opportunity to reflect on contemporary issues that threaten the future of agriculture, of society and more importantly the quality of life of producers. We will examine the modern issues that threaten the agricultural sector, like social isolation and the acceptance or recognition of psychological distress in agriculture, to break down the bucolic imagery associated to country living and to make us realize that happiness isn't always found on the farm.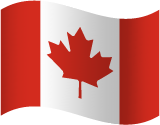 Organization(s): Université Laval (1)
ISBN Number: