19th Congress Proceedings
PL3_Paper - Newest Developments In Plant Breeding
Over the last decades, volumes of global agricultural production have increased significantly, thanks to specialization of farming systems and breeding of high yielding varieties.
We have an increase in world population, which currently stands at around 7 billion, and is expected to rise to 9 billion, by the year 2050. That increasing population and its need for food, combined with the need for renewable sources of energy, has placed a great deal of pressure on arable land, and has meant, that there is scarcity of such land. At the same time, we have the phenomenon of climate change, producing a number of different impacts on productivity in agriculture.
So, in consequence the need for innovation, mainly through new plant varieties is more relevant, than ever. Research is the future of agriculture, be it in terms of productivity, food quality and protection of the environment.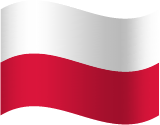 Organization(s): Research Centre for Cultivar Testing Słupia Wielka (1)
ISBN Number: