21st Congress Proceedings
PO - ECONOMICS OF USING COVER CROPS IN VEGETABLE PRODUCTION SYSTEMS
Abstract:
Australian vegetable production has become increasingly intensive and more specialised in the last 20 years. This means that rotations have become less diverse, with short time periods between cash crops. This usually has a negative effect on soil condition and can increase disease pressure.
Cover crops can play a role in maintaining sustainable production systems. Cover crops are not new but we now need to learn how they fit into todays' intensive vegetable production systems which often have short windows of time for cover crops. Cover crops contribute to maintaining or increasing soil organic matter, general soil health benefits and more resilient crops.
In addition to productivity benefits and potential cost savings, postharvest management benefits and costs should also be considered.
There are some challenges involved in using cover crops. These need to be identified and understood to minimise costs and to maximise benefits.
The short term benefits of using cover crops are usually easy to quantify. The challenge is to estimate longer term benefits which are more difficult to quantify and subject to greater uncertainties. However, they should be considered when assessing
benefits of cover crops.
Keywords: Australia; cover crops; economics; vegetable production system; soil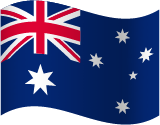 Organization(s): RM Consulting Group (1)
ISBN Number: