22nd IFMA Congress Proceedings
PR - ENHANCING THE ROLE AND IMPACT OF FARMER BUSINESS NETWORKS/ADVISORY SERVICES ON NEW ZEALAND'S AGRICULTURAL KNOWLEDGE AND INNOVATION SYSTEM [AKIS] - THE RURAL PROFESSIONAL PERSPECTIVE
Abstract:
The Agricultural Knowledge and Innovation System (AKIS) is a concept that describes the different organisations and individuals involved in the process of innovation adoption and their links. Organisations are seen as the traditional source of advice, and historically, this was led by government institutions. In developed economies, disengagement of government from information and advice provision has led to a rise in the privatisation of the service leading to a complex set of interrelationships.
The aim of this project was to provide recommendations for improving the performance and effectiveness of advisory services in strengthening the knowledge flows between science, in its widest context and practice, and the farming community, and with particular emphasis on the needs of the farmer.
This was achieved through a series of interviews with individuals involved in the provision of advice to the farming community based around findings from an initial discussion with cropping, dairy, and beef and sheep farmers.
The study found that in order to take the industry forward there needs to be a more cohesive extension programme involving rural professionals engaged in clearly defined roles to support farmers through their decision-making processes.
Keywords: Agricultural Knowledge and Innovation System (AKIS), farm decision making, advisory services, rural professionals', adoption, innovation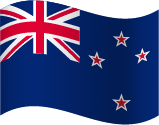 Organization(s): Lincoln University (1), Massey University (2)
ISBN Number: