22nd IFMA Congress Proceedings
PR - EVALUATION OF ENERGY FOOTPRINT OF PASTORAL AND BARN DAIRY FARMING SYSTEMS IN NEW ZEALAND
Abstract
Energy consumption is an important component in determining the sustainability of farming practices. Identification of dairy farming systems with efficient energy consumption at the same time as minimising greenhouse gas emissions is vital. In this context, it is relevant to assess the energy footprint of different dairy farming systems in order to identify a sustainable dairy system for the future of NZ dairy industry.
This research is based on comparative analysis of Pastoral (PDFs) and Barn (BDFs) dairy farming systems in Canterbury, New Zealand. A total of 50 dairy farms were investigated, using direct (fuel, electricity, labour) and indirect (fertilizer, feed supplements, machinery and equipment) energy inputs.
The results indicate that PDFs system have 9.5 percent lower energy footprint per hectare than BDFs, mainly due to their greater reliance on pasture based grazing feeding and less use of electricity, fuel and feed supplements. Of interest is that the BDFs use 39% less fertiliser energy but 80% higher feed supplement energy based on the inputs the farmers used. In terms of per kilogram milk solids produced, the PDFs shows 6 % lesser energy footprints compared to BDFs. This research suggests that energy consumption in PDFs in terms of both hectare and milk output is more efficient. However, when considering individual inputs of each system, the energy usage for fertilizer is much higher in PDFs.
Keywords: Energy Footprint, Pastoral Dairy Farming System, Barn Dairy Farming System, Canterbury' New Zealand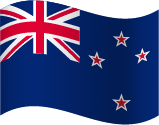 Organization(s): Lincoln University (1), Fonterra Co-operative Group Limited (2)
ISBN Number: