22nd IFMA Congress Proceedings
PR - HOW AGRI-FOOD COMPANIES SOLVE STRATEGIC CHALLENGES
Abstract
The global agri-food industry is facing a number of strategic challenges, which demand that continual strategic adjustments and changes be made in companies. Driven, in particular, by globalisation, increasing international competition and technological developments, the industry must continually develop in order to maintain and improve long-term international competitiveness.
Business models, methods and approaches have been developed to identify strategic problems and solutions for the industry. The aim of this paper is to analyse how selected agri-food companies recognized and have tackled the challenges, and what lessons can be learned. Four agri-food companies or industries with international dimensions and significance are analysed. All companies have been influenced by globalisation, liberalisation and increasing international competition. The article illustrates how changing competitive conditions made some the companies choose similar solutions, while they made others choose different solutions – connected to strategic business models.
Some of the companies focused on cost competitiveness through reallocation and structural development, while others chose to optimise their competencies through vertical integration, cooperation and global strategic alliances.
Another company could, through innovation, move into a blue ocean. The creation of unique products and new markets resulted in brand new competitive parameters.
Finally, the last company could generate the necessary growth through collaboration with institutional investors as well as through investments abroad. A focus on the core business was maintained as a strategic choice, and the strategic development was anchored in the entire organisation.
Keywords: Food company, challenge, solution, strategic, solve, models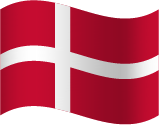 Organization(s): University of Copenhagen (1)
ISBN Number: