20th Congress Proceedings
PR - INVESTIGATING FACTORS CONSIDERED IN AGRICULTURAL CREDIT APPLICATIONS, WHAT ARE CURRENTLY CONSIDERED BY A COMMERCIAL BANK?
Abstract:
Credit has a very important role in agriculture to ensure the continuation of production. The granting of credit is based on the outcome of a credit application that is assessed by considering certain factors, characteristics and attributes of the applicant (farmer) and the business (farm). The five C's of credit have been used by lenders to assess the repayment ability of an application, but each of the categories of the five C's consist out of several factors that are considered as very important. The purpose of this research is to determine what the current factors are when analysing an agriculture credit application. This was done by means of an exploratory questionnaire that was sent to credit analyst and managers of a commercial bank. The purpose is not only identification of current factors, but also to identify factors not currenlty included that could improve accuracy or factors that provide difficulty to measure objectively in these applications. Results indicate that the broad categories agree with the five C's of credit. One of the factors that were mentioned as very important is the management capability of the indicated that the factors considered in terms of the personal characteristics of the farmer can be related to psychological capital and entrepreneurial characteristics. Proposed for future research is to explore the factors that are considered as the most important when determining the repayment ability of an application. Alternative instrument or tools should be explored to objectively measure the personal characteristics and attributes that are considered in determining repayment ability.
Keywords: Credit; credit applications; credit process; decision making factor/characteristics; psychological capital; entrepreneurship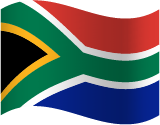 Organization(s): University of the Free State (1)
ISBN Number: