22nd IFMA Congress Proceedings
PR - IS SHEEP DAIRYING A MORE SUSTAINABLE LAND-USE PARADIGM FOR NEW ZEALAND THAN COW DAIRYING?
Abstract
New Zealand's economy is dependent on cow dairying's contribution of approx. $7.8 billion to total GDP. However, it faces ratcheting pressure for more regulatory controls as the result of intense public scrutiny of its environmental footprint, predominantly relating to water supply and quality. Sheep dairying is being heralded as a potentially profitable export industry with a significantly lighter footprint while capitalising on the longstanding skills and infrastructural base of a historic, national sheep farming industry. Yet, there is limited definitive information available as to whether sheep dairying can/ does deliver its promise with regard to environmental and other benefits. This paper explores a range of literature/data that outlines the benefits of sheep comparative to cow dairying in the New Zealand context and compares findings to those of an ongoing, commercial research project (Charing Cross Sheep Dairy) established in 2011 in the Canterbury region. It also explores benefits to communities, and animal welfare.
 Keywords: Sustainability; Sheep dairying, environmental footprint, land-use options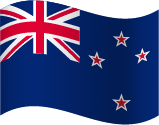 Organization(s): Lincoln University (1)
ISBN Number: