20th Congress Proceedings
PR - KNOWLEDGE MANAGEMENT IN DAIRY FARMS: DEVELOPMENT OF TIES IN WORKING GROUPS. THE CASE OF MAR Y SIERRAS AREA IN ARGENTINA
Abstract:
As part of the economy, the dairy sector has a great importance in Argentina, both in food production and in the social aspect of the labour involved.
The concepts of ties and networks have been used as a theoretical framework to study the impact that those ties have in shaping the working groups and how they affect the processes of knowledge management in Argentine dairy enterprise.
This case involves the study of personnel of dairy farms in Mar y Sierras Area (Buenos Aires, Argentina). In effect, a total of 64 employees (workers) were surveyed between September 2014 and January 2015.
Social networks, interpersonal ties and the degree of strength of these ties determine the flow and quality of information and influence on the daily task of dairy. In this framework a simple question arises: Which aspects promote or not the ties in working groups?
From the analysis of the surveys and interviews with relevant interlocutors at dairies, relevant aspects that explain the conformation of ties in the working groups as well as those factors that threaten them arise.
Keywords: Dairy farms. Knowledge management. Ties. Working groups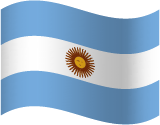 Organization(s): Faculties of Veterinary Science and Economic Sciences (1), University of Centro Buenos Aires Province (2)
ISBN Number: