20th Congress Proceedings
PR - PERFORMANCE AND MARKETING OPTIONS FOR INFORMAL CATTLE PRODUCERS IN THE EASTERN CAPE PROVINCE OF SOUTH AFRICA
Abstract:
High quality market and value chains for small-scale emerging farmers in South Africa has been under discussion since the liberalisation and deregulation of the South African marketing boards. Local producers are now competing in a dynamic global market environment without fixed prices and very little input and output price support. The red meat industry did not escape these challenges.
The agricultural sector in South Africa is known for its dualistic nature. This phenomenon is also prevalent in the red meat sector where two distinctive value chains are present, a formal value chain where mostly the commercial producers participate and an informal value chain where a large number of informal producers compete.
These two value chains have evolved differently into two unique production and marketing systems.
One of the largest shortcomings in both systems, formal and informal, is the lack of accurate and timely information and statistics.
This study contributes to estimate the status que of the performance and   marketing   options   in   the informal red meat sector of the Eastern Cape Province in South Africa.
In the past the informal sector was criticised with regard to the low economic contribution to the industry as a whole.
This study found performance levels in the Eastern Cape Province on par with previous estimations in other areas with off-take rates close to 16 percent and calving rates in the region of 32 percent.
However, the research proved that farmers in the informal red meat sector mainly utilise formal value chains with main constraints being information related, more specific product requirement information.
Keywords: Marketing channels, performance, calving rate, off-take rate.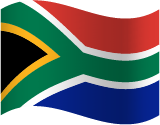 Organization(s): North-West University (1)
ISBN Number: