19th Congress Proceedings
PR - Performance And Marketing Options For Red Meat In The Formal And Informal Value Chains In The Free State Province
Marketing of agricultural products and market access has been a well researched topic during recent years. More so in the South African agricultural sector due to the dualistic nature of the South African agricultural sector and the economy in general. There is a distinct difference in the formal and informal agricultural sectors with both facing a number of challenges; there are a number of challenges facing the informal sector specifically related to market access. The aim of this paper is to compare the performance of the formal and informal sectors and to identify the different marketing channels utilised by these sectors, as well as the challenges in the informal sector related to market access.
Primary information was gathered by means of structured questionnaires in both the formal and informal red meat sub-sectors in the Free State province of South Africa. Analysis showed that the performance of the informal sector, measured as calving rate and off-take rate is well below that of the formal sector. Although various well established marketing channels exist in the province, producers in the informal sector rarely make use of these channels mainly due to low levels of production and inadequate quality; this is mainly due to lacking herd management and breeding practices brought about by insufficient infrastructure within the informal or communal production systems.
This paper concludes that there is still ample scope to increase red meat production within the informal sector by improving calving- and off-take rates. By increasing the calving rate by 35%; beef production could be increased by 325%. South Africa can make a positive contribution towards global red meat production given the predicted increases in global food demand. The main constraints that should be addressed through policy intervention is the availability of basic infrastructure requirements necessary for proper herd management and breeding practices as well as access to credit; which is limited in the informal sector due to the lack of land ownership and subsequently security.
Keywords: marketing channels, performance, calving rate, off-take rate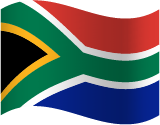 Organization(s): North West University Potchefstroom Campus Potchefstroom (1)
ISBN Number: