18th Congress Proceedings
PR - Potential Of A Beef System To Cash In On Seasonal Premiums (p265-272)
Due to the vast majority of New Zealand livestock farming systems being based on pastoral feed, the flow of livestock for processing also follows a pattern dictated by this supply. This leads to the meat processing companies having very pronounced peaks and shoulders in the throughput of livestock. The result is that New Zealand's total beef kill could be processed in 28 weeks rather than the approximately 50 weeks that processors are operating. To try and smooth out the supply of livestock and to meet market requirements, meat companies offer seasonal premiums to encourage farmers to send in livestock at times which may not be optimal for biological efficiency.
This paper uses a linear programming whole farm modelling technique to investigate the feasibility of a beef system which can capture some of these premiums without sacrificing feed quality and overall farm flexibility. The system, an autumn based 'once bred heifer' system (AOBH) has heifers' surplus to replacement requirements bred to calve in the autumn and then finished for slaughter in the following spring, a time when off-season premiums are at their highest.
The results indicate when compared to a conventional model and spring based OBH system, the AOBH is more profitable and has the potential to provide more flexibility to the farming system.
Keywords: Seasonal premiums, autumn once bred heifers, flexibility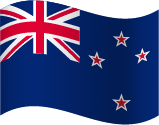 Organization(s): Lincoln University (1)
ISBN Number: