22nd IFMA Congress Proceedings
PR - RETAILERS AS SOCIETAL GATEKEEPERS: BENEFICIAL TO PRODUCERS AND CONSUMERS?
Abstract
Society is increasingly putting pressure on producers to behave ethically and sustainably. But, what is the role of retailers in this area? The power of large supermarket retailers is growing at a global level and retailers are now operating as societal gatekeepers; the actions they are taking impact upon both producers and consumers.  This paper focuses on a single case study from New Zealand (the removal of caged eggs from supermarkets), to assess whether retailer actions are ethical, sustainable, and beneficial to producers and consumers. Small food producers are particularly vulnerable; this paper concludes by recommending how producers could respond to retailer actions.
Key words: retailers; supermarkets; gatekeepers; consumers; eggs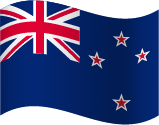 Organization(s): Lincoln University (1), Rabobank (2)
ISBN Number: