22nd IFMA Congress Proceedings
PR - THE DEVELOPMENT OF A MULTI-DISCIPLINED APPROACH FOR DETERMINING NEW ZEALAND DAIRY FARMER ATTITUDES TOWARDS SUSTAINABILITY
Abstract
In recent years, the concept of sustainability has been a feature in agricultural policy discussions. In this context it is important to understand the rationale of farmer's decisions in relation to the dimensions of sustainability - economic, social, and environmental. The aim of this project was to design a framework to determine the attitudes of individual dairy farmers in terms of financial and environmental management, and social responsibility.
The literature on indicators of sustainability for agriculture were reviewed. Selected indicators identified in the literature were then applied as the three sustainability pillars: economic, social and environmental in a two-stage interview process. Scoping interviews were conducted to finalise relevant indicators before a wider interview process based on the Analytic Hierarchy Process was undertaken.
The results show that social responsibility is a key factor, encompassing both an individual's own work-life balance, but more importantly the positive management of employees. Profitability, evidenced through system resilience and productivity, is also a key driver of a farmers' business. Protecting the environment is a necessity understood by farmers, in terms of both reducing detrimental environmental impact and to a lesser extent enhancing the wider environmental landscape.
Keywords: Agricultural sustainability, dairy farmers' motivations, Analytic Hierarchy Process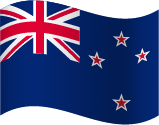 Organization(s): Lincoln University (1)
ISBN Number: