22nd IFMA Congress Proceedings
PR - THE SHIFTING LANDSCAPE OF HUMAN RESOURCE MANAGEMENT IN AUSTRALIAN AGRICULTURE.
Abstract
Many of the conversations in the agriculture sector have centred on the challenges of attracting and retaining human capital, particularly at mid-level management. This Paper  considers the interconnections between strategic human resource management and its alignment to the broader business objectives. As smaller farms are gradually being acquired by larger corporate farming businesses to achieve scale, smaller operations are competing for the same talent as the more significant players. To improve successful strategic human resources outcomes, agricultural employers need to:
Understand future trends that will inform strategies about how to attract, retain and develop human capital.
Acknowledge that growth of the sector is dependent on recruiting smart, motivated and adaptive people; and
Becoming an 'industry of choice' for current and potential employees.
The challenge of growing the farmgate value of Australian agriculture to a $100 billion sector by 2050 is a complex and multi-dimensional equation that requires the industry's workforce to navigate emerging trends both internally and externally. Ultimately, the growth relies on a commitment from industry employers to professionalise the approach to managing and developing talent as a matter of priority.
Keywords:  Workforce, Strategic, Human, Resource, Management.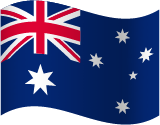 Organization(s): Inspire AG Tasmania (1)
ISBN Number: