18th Congress Proceedings
PR - Understanding The Kondinin Group Phenomenon – A Study Of An Innovative Farmer Organisation (p437-443)
This paper studies the background of one of the largest farmer organisations in Australia and its significant role in influencing practice change and farm management decisions.
The Kondinin Group was formed as a self-help farmer group to study farm machinery reliability in the wheatbelt of Western Australia in 1955. It grew substantially in the 1990s and since 2000 has had about 10,000 members from mostly large scale cropping and livestock enterprises. The paper draws on academic research under the auspices of the University of Queensland, which included a survey of 1501 Kondinin Group members in 2001, as well as the observations and experience of co-author Mark Casey who worked as a manager at the farmer organisation.
From the survey and key informants it is clear that the Kondinin Group had a significant impact on the farm practices of its members. It was preferred over consultants, suppliers, state departments of agriculture and accountants as a source of reliable and impartial information. It was regarded as by far the most useful source of new ideas, and was ranked as first or second most useful source in each of six other categories of information. Of the total sample, 55 per cent reported changing practices based on Kondinin information. This paper also looks at what principles were applied by the Kondinin Group and what aspects of the organisation's business approach were successful in expanding its member base and influence in Australian agriculture. From observation it seems the use of marketing concepts, practical information and maintaining an independent perspective were important in the group's growth.
Keywords: Kondinin Group, farming organisations, farmer groups, not-for-profit organisations.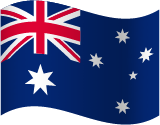 Organization(s): Drawbridge Consulting (1), The University of Queensland (2)
ISBN Number: