23rd IFMA Congress Proceedings
Reliability Of Technological Aids In Agriculture: A Case Study Of Soil Analysis In South Africa
Technology plays and increasingly important role in farm management worldwide. New technology includes, amongst others, automation and robotics, livestock technology, modern greenhouse practices, precision agriculture and artificial intelligence, Well-known technology such as soil moisture probes and soil chemical analysis still play and important role in effective and efficient farm management.
The reliability of data and information provided by all these technological aids is of utmost importance. Soil chemical reports are used by farmers, advisors and fertilizer companies as the fundamental or core information to make recommendations on the types and quantities of inorganic fertilizer to be applied. Both under- and oversupply of fertilizers have meaningful implications.
The objective was to determine the level of variation in soil analyses results amongst four different laboratories in South Africa. A large soil sample was taken, mixed, divided into 40 sub-samples, and periodically sent to four different soil laboratories in three different batches. Analysis indicated meaningful differences (p < 0,05) in the analysed levels of macro-elements (P) between laboratories, as well as between different batches within each laboratory, with less variation between microelements.
Only with a reliable soil fertility record will the farmer be able to make important decisions regarding the fertilizer programme.

Keywords: soil analysis, macro-elements, microelements, soil laboratories, extraction methods, technology reliability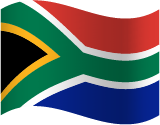 Organization(s): Central University of Technology Free State (1)
ISBN Number: 978-1-80518-034-0