15th Congress Proceedings
Sustainable Farm Management Practices In The Enlarged EU: A Case Study Of Integrated Ecofarm In The Central Hugary Region
The integration to the EU markets has resulted in significant changes in production and market activities in Hungarian agriculture. Our case study found that efforts on product differentiation through quality improvement have been critical for staying competitive in the more liberalized market conditions. Diversification of farming and non-farming activities seems to be also important for farm management coping with production and price risks associated with agricultural production and marketing activities. Organic farming in Hungary is certainly one way of achieving success in competitive markets in the EU.
Lack of appropriate policy tools and shortage of new institutions to support Hungarian farms, which are in search for survival in the EU markets, obviously limit the enhancement of farming businesses in Hungary. Authors think that the Hungarian Ministry of Agriculture can do better job in informing everyone in farming businesses the available resources in the CAP framework. The delay in the payment for the tax refund is creating a serious financial problem for Hungarian agriculture. Prompt actions are required for policy decision makers in Hungary.
Keywords: Organic Farming, Hungary, EU, CAP, Sustainable Agriculture.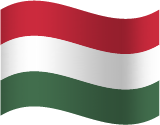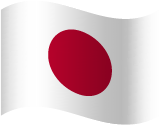 Organization(s): Tatabánya Budapest (1), Waseda University School of Social Sciences Tokyo (2)
ISBN Number: