23rd IFMA Congress Proceedings
Trade Regimes And Welfare In Lesotho
The main objective the study was to assess the impact of the erosion of existing preferential trade access on the economy of Lesotho using a Social Accounting Matrix (SAM) and Computable General Equilibrium model (CGE).
The erosion of preferential trade access negatively affect Lesotho's international trade, as textile is the country's largest export industry by far. It appears also as the result of erosion the textile industry reduce the quantity of textile products exported; price of imported textiles increase and the quantity decrease, as a result, negatively affect Lesotho household's welfare measured in terms of equivalent variation (EV), particularly urban area.
The probable effect on some macro-economic variables cannot be regards as significant. The erosion of preferential access trade certainly illustrates the need for Lesotho to strive towards diversification of export products. Export diversification is a complex issue. It is not simply a matter of looking for the next miracle product to give a magic answer. It is about providing a solid infrastructure within an economy and building upon that foundation this includes strong regional and global linkages. It is about where to put your priorities in order to maximise the marginal gain to the economy of Lesotho.


Keywords: Erosion of existing trade access, Trade regimes, equivalent variation, Macro-economic variable, Textile sector, Social Accounting Matrix, Computable General Equilibrium model.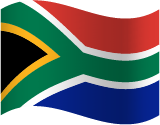 Organization(s): University of the Free State (1)
ISBN Number: 978-1-80518-001-2