14th Congress Proceedings
Where Is Farm Management Going?
Farms and farming are major contributors to the world economy, directly responsible for a large part of GDP. These achievements are not trivial and imply that farms are being managed in reasonably effective ways, else agricultural industries would not be sustained. However the study of Farm Management within Australia has been limited over recent decades. Is it contributing to better farm management or merely cataloguing what has happened? Is it leading or following? During that time there has been an increasing interest in managing farms more sustainably, with emphasis in issues beyond short-term profitability to encompassing rural communities, ecosystems, biodiversity, ethics of technology and politics. The complexity of management has increased. This paper reviews aspects of Farm Management and how the discipline / field is viewed by different participants. This will be contrasted with related areas of research that have expanded over recent times. It is argued that Farm Management is more a field than an identifiable discipline and questions are raised about where and why Farm Management is going. Suggestions are made about where future studies in farm management could go, the needs for teaching this subject and what are the challenges to be faced in order to enhance the relevance of farm management studies for professional farmers.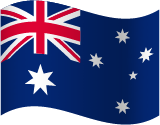 Organization(s): The University of Sydney Orange NSW (1)
ISBN Number: